"All we do is awesome."  It is a saying we've had going for several years now.  It started kind of in jest, but it has sort of stuck as a motto of ours.  We do always try to be awesome and we feel that is reflected in our interaction with our clients, and our end product.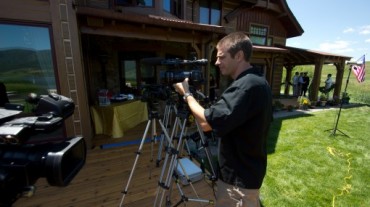 Video Production
This is what we do, the best video production around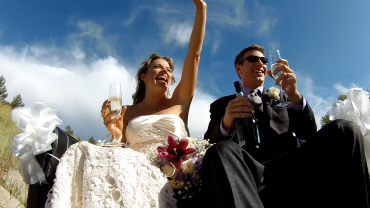 Weddings
We have many different packages available for most any budget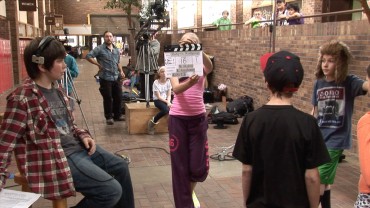 Portfolio
Check out what we do
Event Production
Here at KPA Productions, we are constantly striving to shoot the best images possible. Our Videos will make your memories shine. We have a very diverse background and have recorded many different types of videography. From documentary style award videos to hilarious live multi camera theater events.

RobinMother of the Bride
Hey Kelly, We are so thrilled!! Everything is looking so great! Thanks so much!
Some client reactions...
We love to hear stuff like this after we finish an event and deliver a great product.
The Highlight video is absolutely stunning and amazing! Kenney and I are beyond excited about it and can't wait to see the rest of the footage! We can't thank you enough for capturing our day!

Vicky

This video is absolutely amazing and you did a phenomenal job and I just had to tell you! Seriously amazing!!!!!! Your team did an outstanding job capturing all the sentiment, joy, fun and beauty of the whole weekend. When we watch it, it is like we are there all over again! Wow, we really love it and I cannot express that enough! Thanks so much for the hard work you put into it; we will be sure to recommend you to ANYONE getting married down here or Steamboat.

Casey, sister of the Bride

Oh my gosh.....!!!!!!!! This is phenomenal and I mean it. You absolutely nailed it!!!! Kelly, you are extremely talented and emotionally attached to your work. This one is passionate and so beautifully creative.

Chris, Documentary Client

Thank you for all the help with this massive project. I know all of us will appreciate having our grandma on film for us and the future generations

Erin, grand daughter
Cinematically Captivating
Video has the ability to capture sense of the day in a very captivating way. Memories and details from the day that everyone that was involved was too busy to notice. Sit back months, or years after your wedding and get the feeling of the day all over again. We have many wedding packages available, from simple to full cinematic. In fact, every wedding we have shot is a fully customized shoot, because every wedding is unique.
Dance Shows, Concerts, Musicals, and Plays
Professional presentation of the show is paramount to KPA Productions. Our experienced crew can provide every technical element for any theatrical production. We also try to look as cool as possible wearing a variety of high tech devices dressed all in black.
Corporate meetings to Fundraisers
We facilitate projects ranging from Multi-Camera live productions with re-projections and recording, sound and lighting, to event management and even simple event coverage.
Editing, Sports Scholarship Highlights, Presentations
After the event is over, we can do all of your editing, color correcting, DVD creation, or online hosting and sharing. It is always our goal to be easy and fun to work with. Single to Multi Camera Shoots, with KPA there is no limit to what we can do with Video
We would love to hear from you!
Fun with Technology
Working with equipment should be fun! All images shot by KPA Productions and Rice Rivers Photography.